Your Gateway to Inclusive Advertising
As a media agency, you understand the challenges of creating a perfect media plan for your clients. Finding an inclusive media outlet that resonates with their diverse audience can be a daunting task. Sifting through an unending list of media platforms, comparing offers, and ensuring the best price can be time-consuming and expensive. But with adStartr, the game changes.
Effortless Platform Selection
With adStartr, you can build and launch the perfect media campaign for your clients with just a click. Say goodbye to the overwhelming process of finding representative platforms. Our selection of diverse and inclusive publishers makes it effortless to identify platforms that reflect your client's target audience.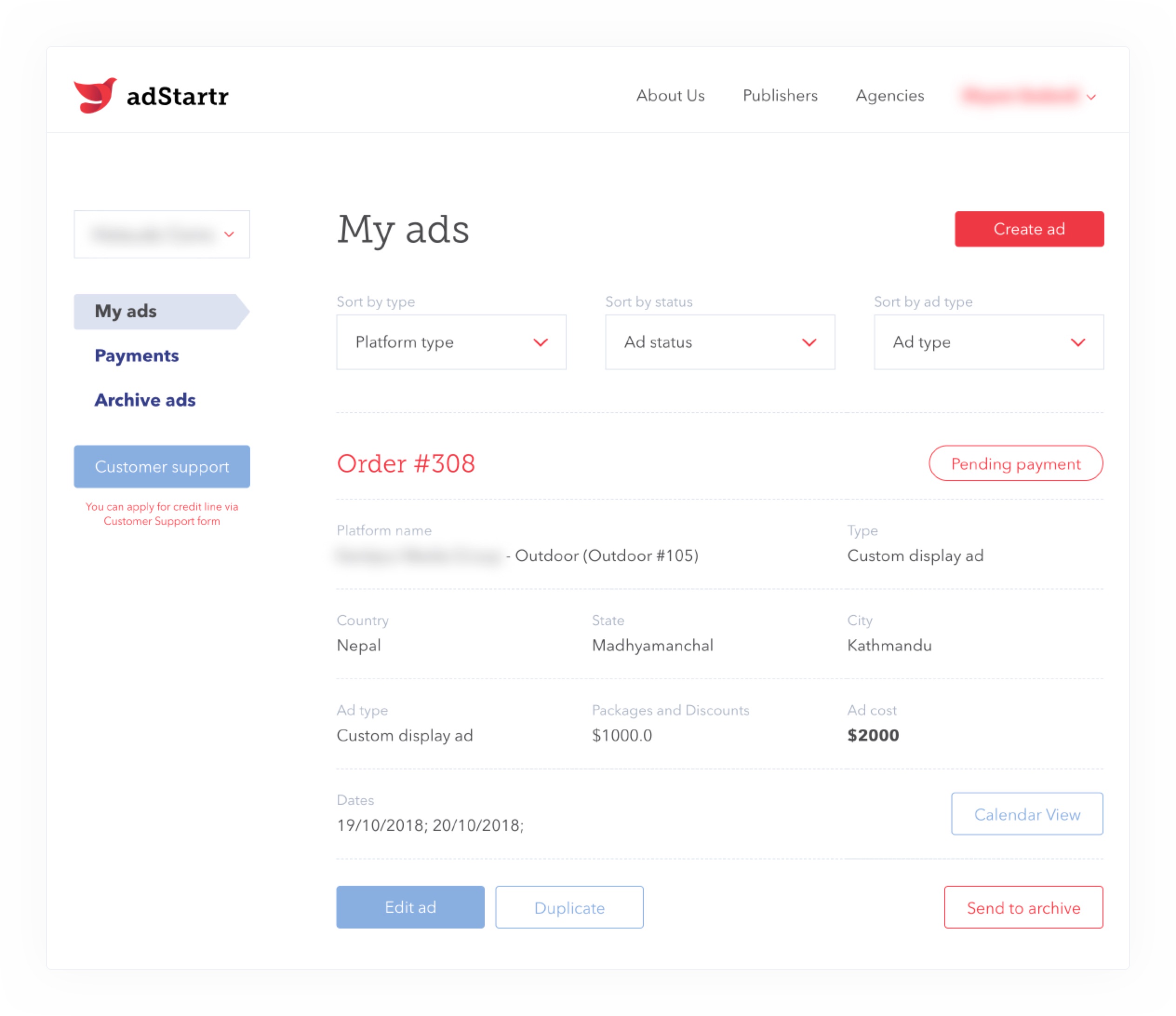 Empower Full Control
At adStartr, we put you in full control of media and platform selection. Easily compare sellers to ensure your clients get the best price possible. Want to get your client's approval before making a purchase? No problem. With adStartr, you can quickly create a comprehensive campaign plan, showcasing how the advertising will work.
Transparent Pricing - No Mark-ups
Paying for everything is a breeze with adStartr. We present the advertising price without any mark-ups, and you can make secure payments right within our platform. We negotiate on your client's behalf to get the lowest possible price. Our commitment to transparency means we take a small commission from the media outlet's fee, ensuring that finding the perfect fit for your client's advertisement is our top priority.
Save Time and Money
Don't waste your valuable time and your client's budget on tedious media planning. Embrace adStartr and discover how simple and cost-effective advertising can be. We streamline the process, allowing you to quickly find and purchase the best platform for your client at the best price.
Experience the adStartr Difference
Don't miss out on the opportunity to streamline your media campaigns. Request a demonstration today and witness firsthand how adStartr simplifies and elevates the advertising experience. Let's embark on a transformative journey together, where inclusive and impactful advertising becomes the norm. Empower your clients with adStartr - the future of inclusive media planning is here.